If you are planning for a Photoshoot in Elements Resorts, here are some important things you should know.
Elements resorts is one of the popular Prewedding Shoot locations in Bangalore, It is known for its great ambiance. It is located at Kanakapura Road which is about 30 km from the center of Bangalore.
Elements Resorts Pre Wedding shoot Cost and Entry Fees
Elements Resort is one of the Premium Prewedding Resorts in Bangalore, As per Elements Website Price for Photoshoots are mentioned below:

Monday to Thursday:
Price: 9,800 Rs (inclusive of GST)
Duration 0-6 hours
Additional INR 2000 including GST to extend for the whole day till 7 pm.
There is an option to add on the whole day in the online booking flow, or you can choose to extend on-site by paying INR 2000 cash at the resorts as they don't have a card machine.
Fridays, Saturdays, and Sundays
Timings: 6 am to 12 pm:
Price: 8,800 including GST
Timings: 1 pm to 7 pm
Price: 9800 including GST
Get a 50% discount i.e. INR 4,900 including GST to extend for the whole day.
For more details and Booking you can visit elements official Booking Page

How to do Elements resorts photoshoot booking?
There are two ways to book Elements resort for Photoshoot. You can either book them directly by visiting their website or you can book the resort through Phometo.
Elements Resorts Prewedding Photoshoot Packages by Phometo
Phometo is one of the leading Pre-wedding photographers in Bangalore, We offer different prewedding packages some of the Popular Packages mentioned below: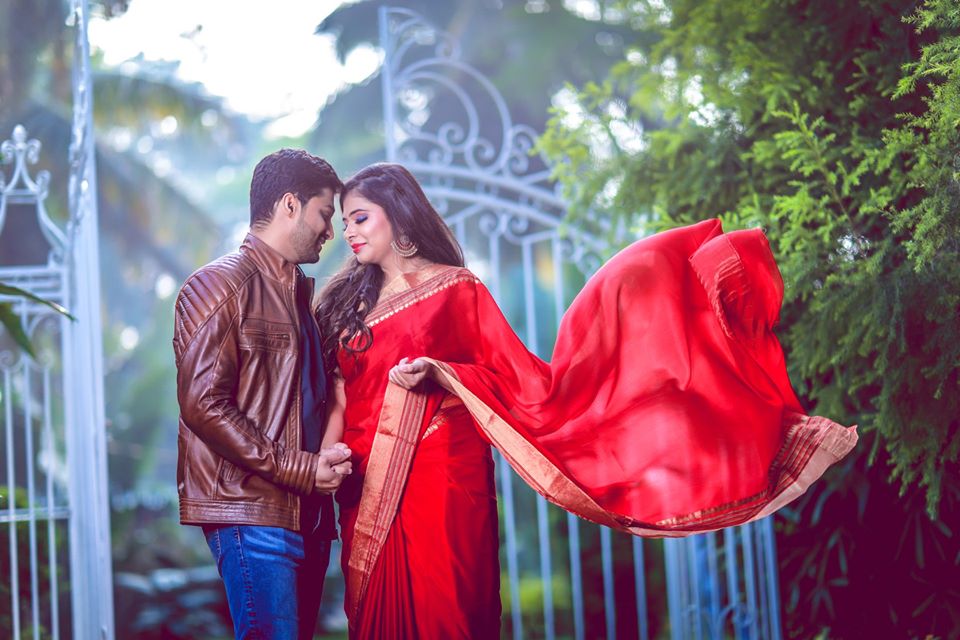 | | |
| --- | --- |
| Package | Basic |
| Cost | 25000 (including Resort Charges) |
| Duration | 3 Hours |
| No of Costumes | 3 |
| Deliverables | 30 Post Processed Images |
| | |
| --- | --- |
| Package | Standard |
| Cost | 30,000 (including Resort Charges) |
| Duration | 5 Hours |
| No of Costumes | 3 |
| Deliverables |  45 Post-processed images + A video slide show invitation |
| | |
| --- | --- |
| Package | Premium |
| Cost | 46,000 |
| Duration | 6-8 Hours (including Resort Charges) |
| No of Costumes | 4 |
| Deliverables | 60 Post-processed images + A video slide show invitation & A photo book  of 20 sheets |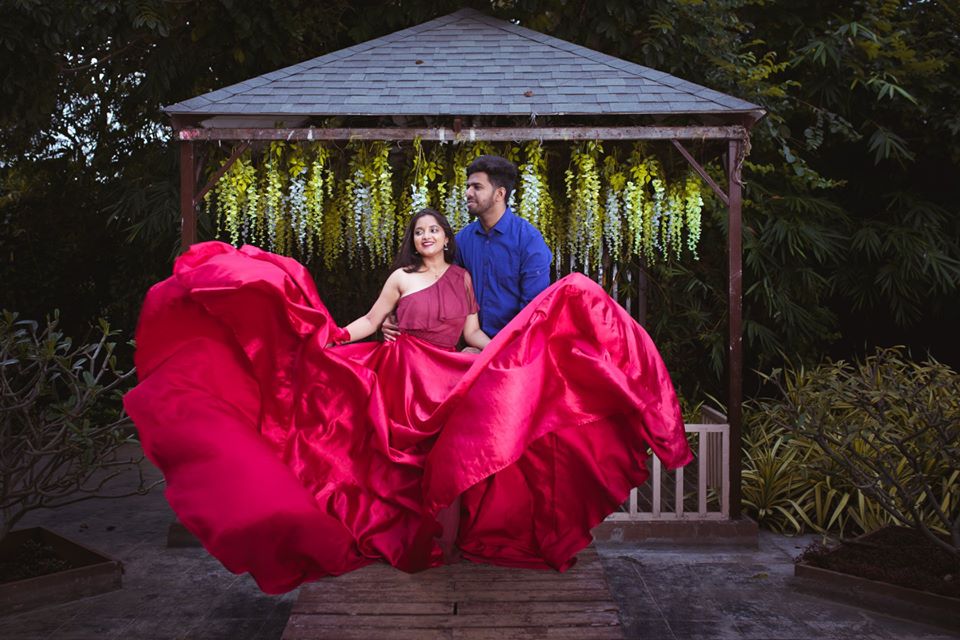 Elements Resorts Cinematography packages (pre-wedding song shoot)
| | |
| --- | --- |
| Package | Basic |
| Cost | 25000 (Including Resort Charges) |
| Duration | 3 Hours |
| No of Costumes | 2 |
| Deliverables | Up to 1 min video |
| | |
| --- | --- |
| Package | Standard |
| Cost | 35,000 (including Resort Charges) |
| Duration | 5 Hours |
| No of Costumes | 3 |
| Deliverables | Up to 3 min video |
| | |
| --- | --- |
| Package | Premium |
| Cost | 50,000 (including Resort Charges) |
| Duration | 6-8 Hours |
| No of Costumes | 4 |
| Deliverables | Up to 4-5 min video + A short teaser |
To Book Prewedding Shoot Photography Package from Phometo do call us or drop us a WhatsApp message on 096202 00005
Or you can also fill up a form here:  Prewedding Shoot
Here is the Elements resort Bangalore Kanakapura Road Full Address:
Address: 21st Kilometre Kanakapura Road, opposite Art of Living International Centre, Bengaluru, Karnataka 560103
Link of Google Map: https://g.page/elements-bengaluru
If you have any queries please drop them in a comments section below