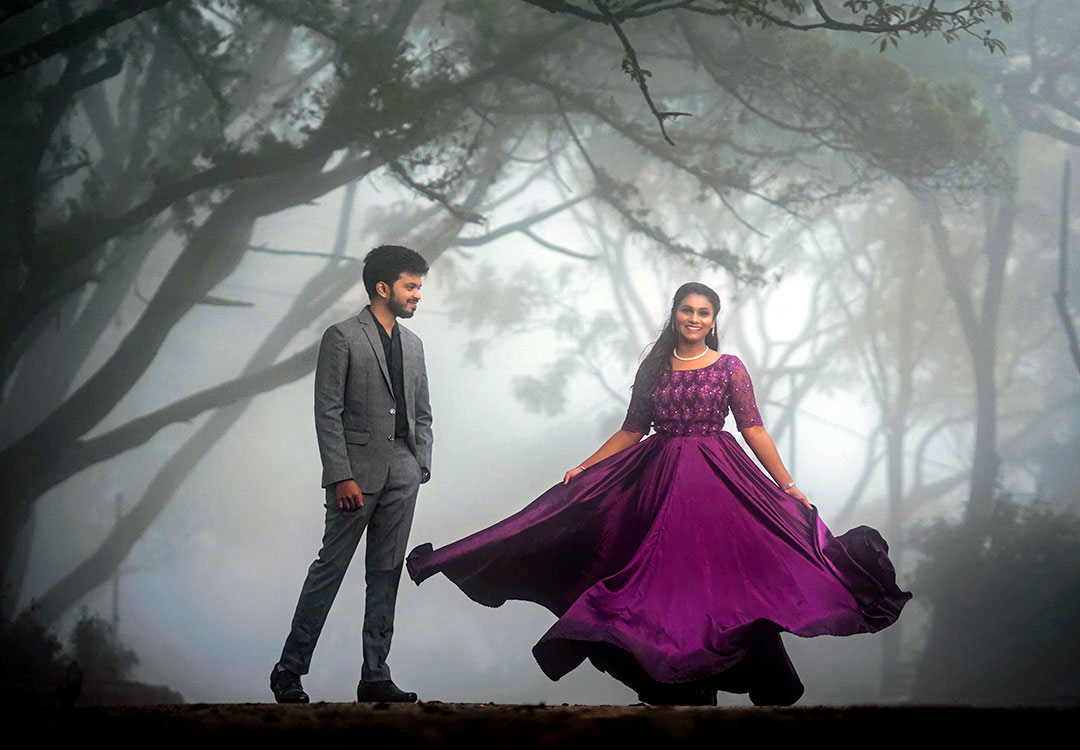 How Wedding Invitation Video or Save the Date are created or made?
Getting creative with your wedding invitation can be a fun and meaningful way to celebrate your relationship with friends and family. A custom-made wedding video invitation lets you share your story in an animated, engaging way that leaves a lasting impression. 
Follow these 5 simple steps to create a unique wedding video invitation for your special day!
Plan your wedding invitation video:
Before you start, you should plan out the content of your video. Decide what you want to include, such as photos of you and your partner, wedding details, and any personal messages you want to share. Are you looking for Outdoor Prewedding Photographers around Bangalore? Then Melkote Pre wedding Shoot is one of the best options for a Day Plan. ...
Gather Your Necessary Supplies:
Before you start filming, it's essential to gather your supplies. These may differ depending on the final product you're aiming for but will likely include a camera (or phone), microphone, and lighting setup. Additionally, if you plan to edit your video after filming, you will also need an editing program (iMovie or Adobe Premiere). Finally, if you want to take things to the next level you can add other elements such as props or special effects.
You can also use online invitation makers like Canva, which have templates or check for save the date video templates to make the process easier.
Shoot Footage & Photos of the Special Moments:
Think about the most meaningful moments in your relationship and capture it on film. Consider locations, activities you both love to do together, special items that represent shared memories, etc. Filming your story will help create an even deeper connection between you two and your wedding invitation viewers.
Also keep an eye out for interesting backdrops and environments – they add an extra layer of interest to any video project!
Craft an Engaging Storyline:
The key to a successful wedding video invitation is a strong storyline. Start by outlining how you met and fell in love, focusing on your shared interests, values and adventures. This will help you craft an engaging narrative that tells your unique love story. Plan out the narration or text that will accompany the visuals in your video. Be sure to focus on the emotion behind the words, so the audience can share your joy and excitement for the upcoming nuptials!
Do not forget to include all the important information, such as the date, time, location, dress code, finalize the songs for wedding video.
Edit the Video with Professional Style:
Now it's time to perfect your wedding video invitation with professional editing tools. You can always use free online solutions, but if you want top-notch results, choose a reliable video editor like Adobe Premiere. With the wide array of options available, you'll be spoilt for choice! Select special effects, transitions and captivating music to produce a unique wedding video invitation that will leave your guests in awe.
Share it in Style! Now that you have crafted the perfect wedding video invitation, it's time for the fun part – sharing it! Upload your handiwork to social media sites like Facebook, Twitter and Instagram. You can also send it directly to guests via email or text message. With just a few clicks, you will be able to share your unique creation with family and friends near and far.

Remember, the most important thing is to have fun and make a video that reflects your personality and style as a couple!
However, if you are an amateur, or not aware of taking videos and implementing your idea into action, PHOMETO has the best team who can help you in capturing the best cinematic wedding invitation video of you both professionally. Contact us for the making Wedding Invitation Video or Save the Date Video with your special one. Are you in  search of Best Wedding Photographer? Contact Phometo. We provide Professional and creative Photographers for all types of Photography ...
We have the best Wedding Photography team who are talented and skilled in both Traditional photography and videography, Candid photography and Cinematography, and Album Service. If you go with our standard or premium wedding photography package, the Wedding Invitation Video or Save the Date Video is an extra perk for you.
Get the best and quick quote for a wedding invitation video or wedding photography package as per your requirements. Call us at 9620200005 / 82177 32748 or visit our website and fill in the form to get a call back from our team.
Pruthvi and Ramcharan– Save the Date Video
Thank you,
Tejaswini C 🙂