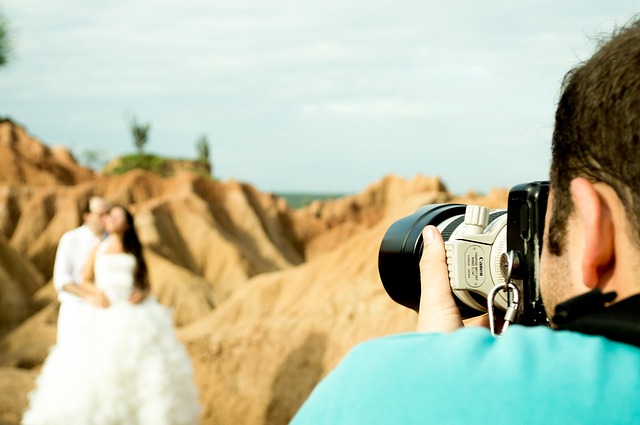 A Guide to Post Processing in Wedding Photography
Why about the wedding edition?
It is very easy … wedding photography is perhaps one of the most memorable and photographed moments in the world and in the history of humanity; those of us who have had the opportunity to cover a wedding, we can attest that this is a unique challenge.
During the multiple sessions that we can perform during a wedding, creativity plays a key role in the poses, the angles, the locations, the accessories, the clothing, the moments, the different events, etc. they allow us to take advantage of it until the last minute.
Is it hard?
Actually, you must have to confess that it is relatively easy to achieve high-quality images with the technology in cameras that exists today; this has caused many people to venture into the business and try to compete, in a world that is already very competitive. Some with more purchasing power, they can buy a better team, they can pay for a better photography course, which makes it very easy to run into people with little time in the middle who achieve really amazing results and vice versa.
The digital edition is an art:
The most experienced try to stand out, offering images with a very personalized finish, edited images to achieve a clear differentiation with other photographers. Some create a style, others apply Presets or actions, others try to keep their images neutral, others warm, others cold, etc. However, when we talk about editing the photographs of a wedding, the range of possibilities is limited. Even though not everything is written.
Some effects and processes for wedding photography
The effects do not have to be very elaborate processes, sometimes it is a detail or an adjustment that makes the difference; in wedding photographs, we can't get out of certain limits, even though some break those canons and dare to do what nobody had done; even that these limits are often a matter of the culture or the region of the world in which we find ourselves. Now let's explain some of these:
Classic:
Despite all the effects that have had their opportunity, being fashionable at some point, we can not deny that Black and White photography has its own charm. If it's a wedding, the classic is always right; the B & N is elegant, it is art. Although the cameras have the functionality of B & N or monochromatic, it is always better to make this adjustment in the edition, since it gives us more control; if you create them with RAW it is very easy to see them in B & N in the camera and download them in color.
Retro pop art style:
We can opt for a contemporary effect using different styles of pop art and colors. Pop art usually involves the use of bright colors that are in contrast to the effects of blending in the images. Pop art style adapts much better to images of people and not to those of things or the environment.
Bullets:
This is a truly artistic effect widely used in photo editing. The vignettes help to lighten or darken the edges of the photograph in order to attract the attention of the viewer and focus on the main subject of the image. This can be used for portraits or even to highlight certain aspects, such as the torch of fire or flower arrangements at the wedding. Even that, the resource should not be abused.
Soft Focus:
Many photographers use the soft focus effect for wedding photos as this creates almost a halo effect and adds an ethereal haze to the images. This effect, in turn, allows to create clear photographs and is relatively easy to achieve in the current world of digital photography. This effect, in particular, is more suitable for wedding photographs, as it creates a dream effect, and therefore, is perfect for taking a couple of photos before and after the wedding.
Final comment:
There are a lot of other editing techniques in wedding photography, in some, the outburst of color is incredible, in others over the light and darkness comes out (Dodge and Burn), in others the lack of focus, even using multiple traditional exposures etc.
Regardless of the type of software and the editing method that is going to be used, it is very important to talk to the bride and groom before the wedding and clearly, understand what they expect from their wedding photographs.
It is your wedding, although we can be very creative and experiment with different ideas and techniques, ultimately it is important to know what they expect to see, in order to create incredible images that the couple will treasure for life!
It is also good to know on How to improve product photography