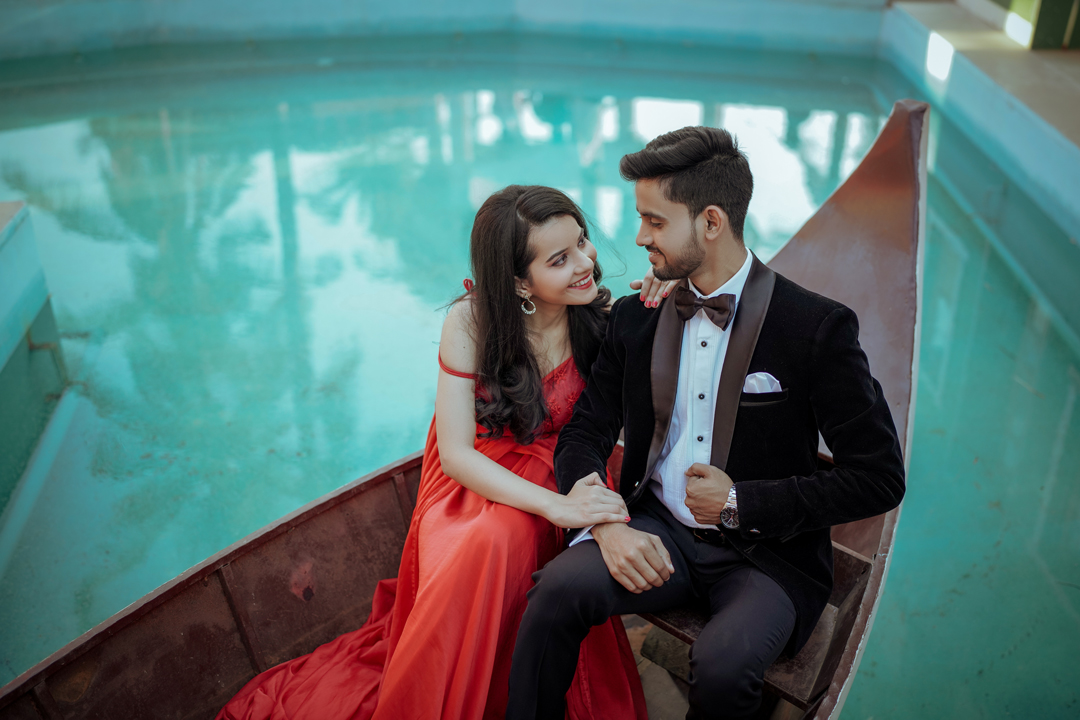 THE DESTINO Pre Wedding Photoshoot in Bangalore By PHOMETO Photography:
PHOMETO Photography and The Destino Pre Wedding Photoshoot in Bangalore is the best choice to build eminent memories for couples!
The Destino is one of the best photoshoot places in Bangalore. PHOMETO as a professional photography service provider is the best place for couples who are planning for Pre Wedding photoshoot in Bangalore. Our Pre Wedding Photographers with expertise are the best team who can build ravishing memories for couples who are about to marry. Believe me, the combination of both is a perfect pick! 
As one of the best photoshoot locations in Bangalore, The Destino estate's spectacular architecture is a great option for pre wedding shoots. Its classic and timeless style will provide a perfect contrast to your modern wedding attire, while the beautiful natural light and the exquisite details of the buildings will make for truly stunning photographs.
But it's not just the photoshoot location or sets that makes THE DESTINO such a great place for pre wedding shoots – the PHOMETO professional and experienced pre wedding photographers are on hand to help you capture every special moment. We work closely with you to understand your vision and create a unique and personalized shoot that perfectly captures your love and commitment. Our finest Pre wedding photographers and cinematographers who can create splendid memories by capturing beautiful photographs and videos of you.
Plan your –

THE DESTINO Pre Wedding Photoshoot in Bangalore with PHOMETO
The first step in planning your pre-wedding shoot at THE DESTINO is to decide on the theme you want to go for. Whether you're looking for a classic, romantic vibe or something more contemporary and edgy, this venue can accommodate your vision. From elegant ballroom settings to outdoor gardens and terraces, THE DESTINO has something for everyone. Do not worry much if you are unable to decide on the theme just leave it PHOMETO, our support team and professional photographers can help you comprehend the themes based on your requirement and choice of the storyline. We can help you with everything from selecting the perfect backdrop to coordinating lighting, and props and guide you on the poses needed.
On the day of your pre wedding shoot, make sure to arrive early to get settled in and check out the location. Take some time to get comfortable in front of the camera. Remember, this is your moment to shine, so enjoy every moment of it with your half!
The privilege of booking PHOMETO is that, we can assist you in planning your The Destino Pre Wedding Photoshoot In Bangalore from scratch to the end for you to have smooth shoot memories. The Services are as follows:
Assist you in arranging

The Destino

photoshoot locations depending on your convenience and slot availability at

Destino

Resort.
Drone Services, Candid Pre Wedding Photoshoot, Candid Video/Pre Wedding Video (Save the Date/ 3mns Cinematic Video)- based on your requirements.
Assist with professional makeup artists.
Arranging Costumes for the Shoot
Album Design and Printing
So, what are you waiting for? Book your pre wedding shoot at THE DESTINO, the best photoshoot places in Bangalore today and start planning the perfect way to capture your love in this stunning and romantic location. Whether you're looking for a traditional Indian setting or a more modern backdrop, THE DESTINO is the perfect choice for your pre-wedding shoot. Get ready to create beautiful memories that will last a lifetime!
Please contact our support team experts at 9620200005 or fill up the form to know about the prices and packages to plan your Pre Wedding Shoot in The Destino Bangalore.
For more references of our, you can visit our website, Instagram Profile or Facebook for a portfolio or samples of pre wedding shoots.
Thank You,
Tejaswini C