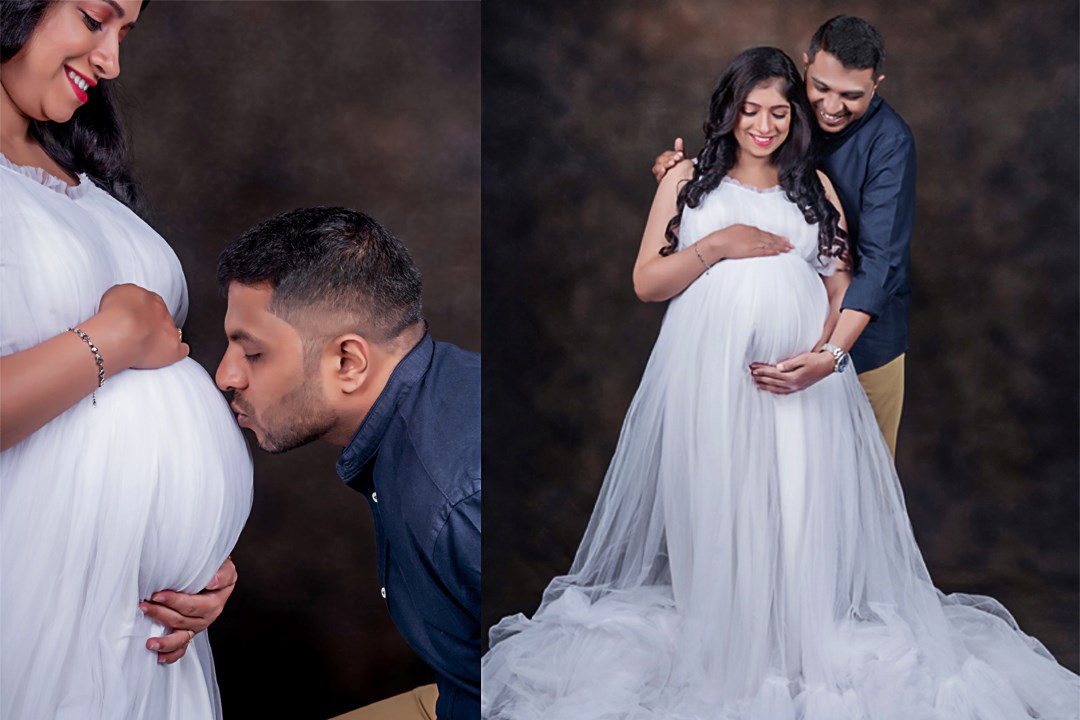 For your search Best Maternity Photoshoot Studio near me, this blog helps you with all the information about the importance, price and package of Pregnancy Photoshoot Bangalore.
Best Maternity Photoshoot Studios- Capturing the Miracle of Life:
A woman's pregnancy, a time of excitement and delight, is a milestone in her life that should be honoured and treasured in all its splendour. Expectant mothers radiate with an obvious glow as their bodies go through amazing changes. Maternity photoshoot studios focus on capturing this beauty and the essence of this special journey.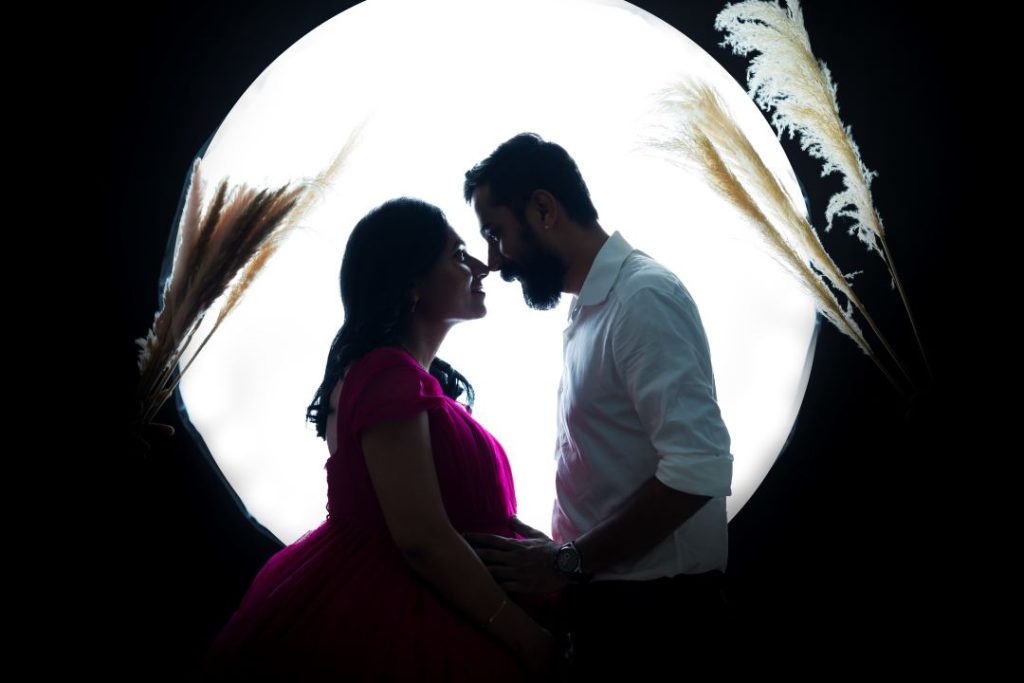 The art of storytelling is at the core of any pregnancy photo studio. Each image tells a story of developing love, dreams coming true, and a lady accepting her new role as a mother. Professional photographers create magic with their lenses at these studios, which act as havens of creativity and comfort.
Celebrating the Bump – Magic Bump Photography: 
Pregnancy is a time of great anticipation, excitement, and deep love towards that magic bump growing with a tiny person who is entering the family. Our Pregnancy photoshoot studio team helps in celebrating the special time in women's lives. We are staffed by professional maternity photographers and a support team who understand the skill of capturing not only the belly but also the emotion and meaning associated with it. Every click is a dedication to the new life within and the glowing mother-to-be giving the phrase Magic Bump Photography its real meaning!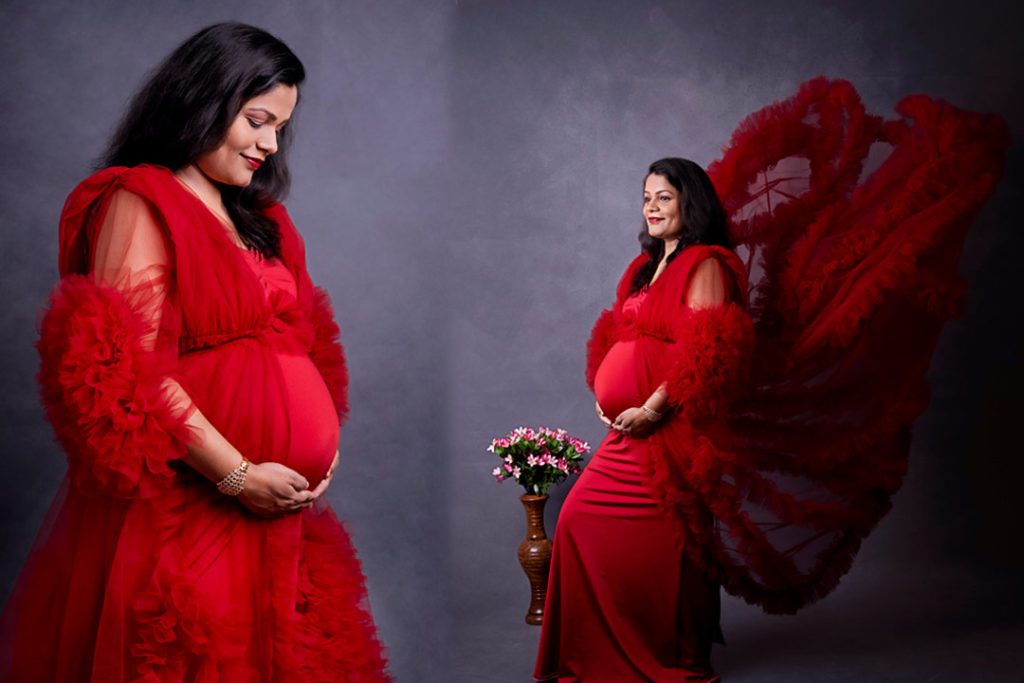 Why PHOMETO Maternity Photoshoot Studio in Bangalore?
For expectant moms, choosing a pregnancy photoshoot studio is a priceless decision since it enables them to retain the special and intermittent moments of this transformational journey. Our Maternity photoshoot Studios offer a chance to celebrate this miracle of life as it develops within, capturing the beauty, joy, and anticipation in each frame. PHOMETO has one the best Maternity Photoshoot Studios in Bangalore, one in HSR and Vijayanagar. 
Our Pregnancy photo studios' professional touch and artistic skill transform these pictures into priceless souvenirs that tell a tale of maternal glow and the start of a new family chapter. Choosing a studio maternity photoshoot is choosing to freeze those unique moments in time, producing a timeless ode to the path of parenthood in a world where time is constantly advancing.
What distinguishes PHOMETO maternity photoshoot studios is the ability to provide a personalised experience for each expectant mother who passes through our doors. From the props to the lighting, every aspect is methodically arranged to guarantee that the essence of the mother-to-be is beautifully portrayed. Our studio is about more than just shooting pictures; they are about making memories that will last a lifetime with your partner, family and friends.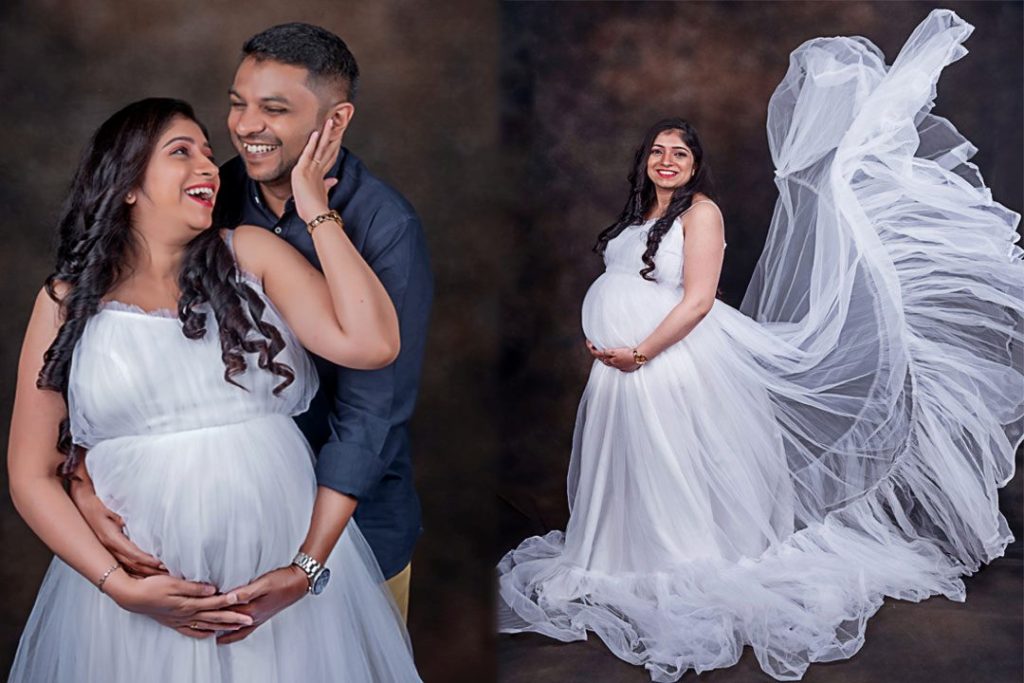 Supportive Environment: Pregnancy can be an emotional rollercoaster. Our Pregnancy photoshoot studio and photographers understand this and create an environment of support and empathy. They know how to handle expectant mothers with care, making them feel cherished, beautiful, and important throughout the photoshoot.
A Beautiful Investment: Some may question whether a maternity photoshoot is worthwhile. The answer is unequivocally "yes." It's an investment in a once-in-a-lifetime experience. These photographs capture the essence of this remarkable adventure and preserve it for all time.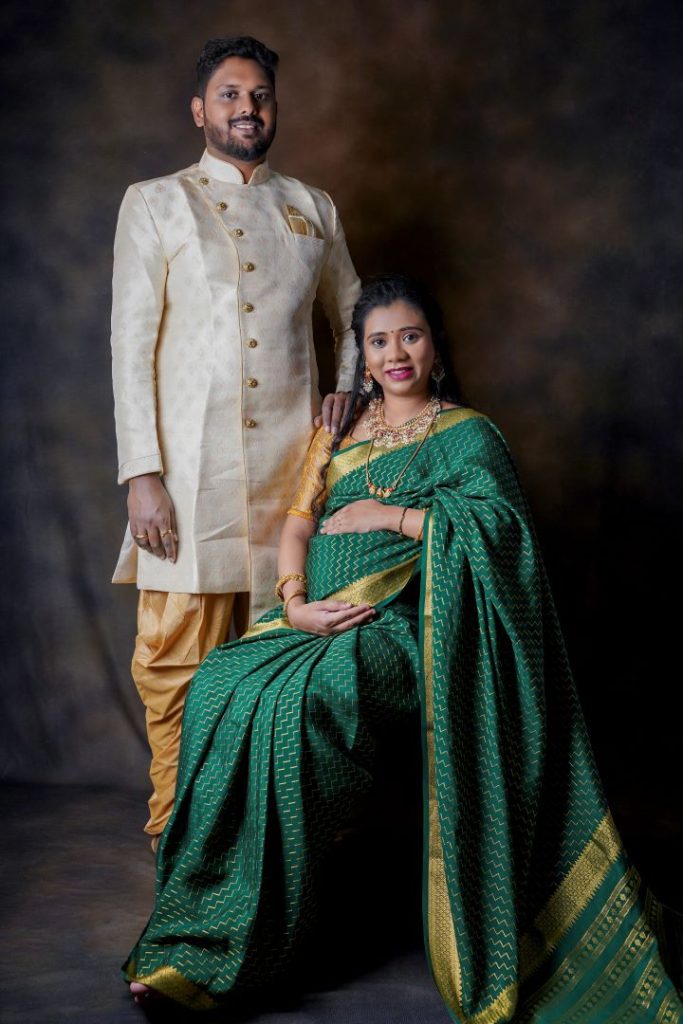 Eventually, maternity photoshoot studio photographers are critical in documenting the beauty of pregnancy. We provide a platform for expecting moms and their partners to show their love and excitement in ways that go beyond words. Our outdoor or studio maternity photoshoot skills and professionalism ensure that each image is a beauty, a tangible memento of life's most stunning marvel unfolding. 
Maternity Studio Photoshoot Photography Prices and Package:
Here are the price and packages of Indoor Maternity photoshoot in Bangalore.
(*GST Applicable to below Prices)
| | | | |
| --- | --- | --- | --- |
| PACKAGES | SILVER | GOLD | PLATINUM |
| Duration | 1 hrs Session | 2 hrs Session | 3 hrs Session |
| Photography Style | Candid | Candid | Candid |
| Deliverables | Unlimited Soft Copies + 10 edited images | 20 Edited images + Photo Reel of 15-30 Secs | 30 Edited images + Photo Reel of 15-30 Secs + A Premium lay flat Album of 15 Sheets |
| Perks of Package | 1 Premium quality Gown + Mac Make up + Hair Style | 2 Premium quality Gown + Mac Make up + Hair Style | 3 Premium quality Gown + Mac Make up + Hair Style |
In essence, pregnancy photoshoot studios aim to capture not just moments but also the true essence of a growing family. Please help us to make your memories last forever with our Professional Maternity Photoshoot Bangalore, Call PHOMETO @9620200005 for Bookings!!
You can also PHOMETO for one of the best baby photo shoot studios. We have 25+ themes for baby photoshoots to capture your newborn and kids' photoshoots in their comfort environment.
Thank You,
Tejaswini C
PHOMETO Photography, Banglaore