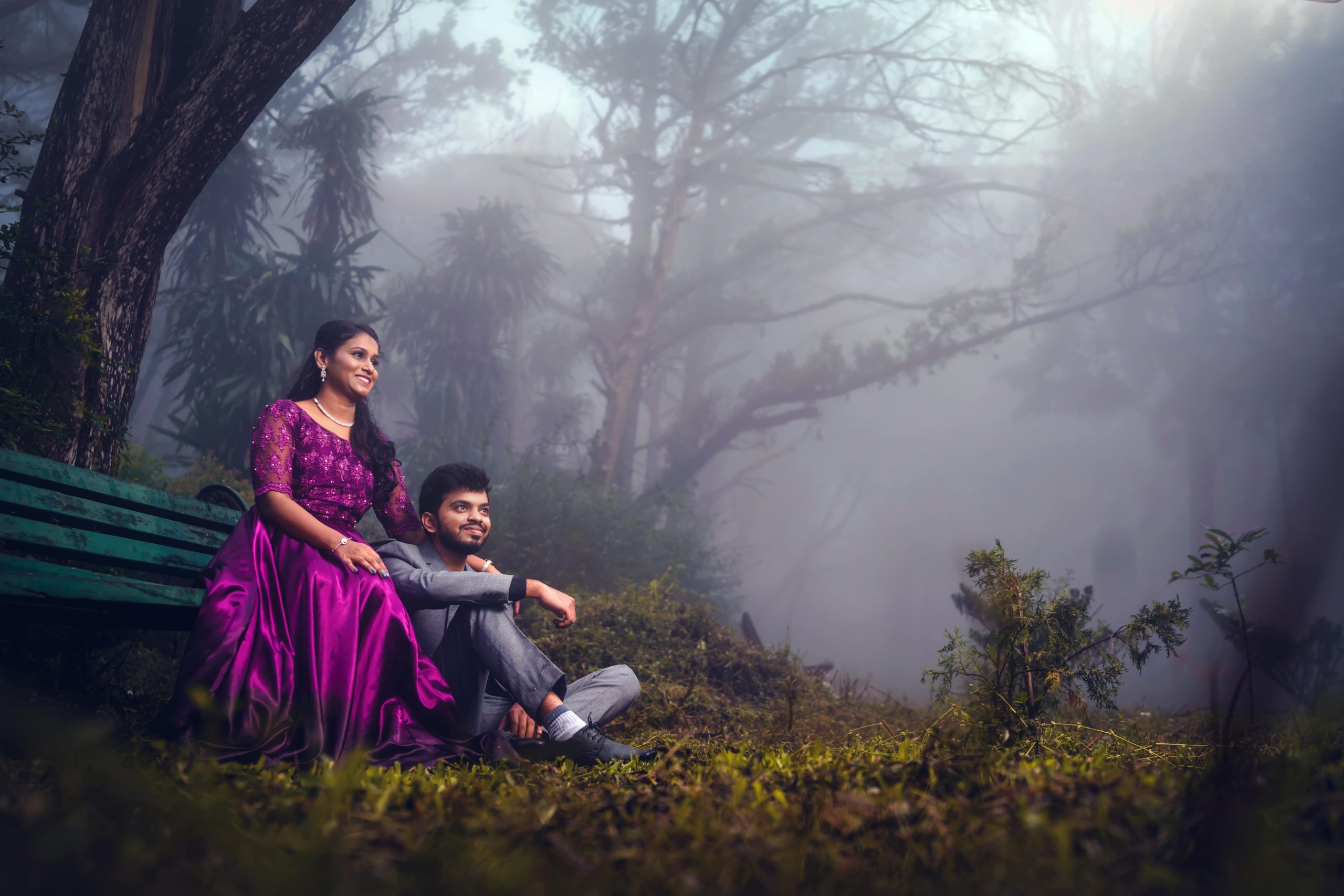 Pre Wedding Photoshoot in Nandi Hills | Nandi hills pre wedding shot
This blog is for couple who is looking particularly for Pre Wedding Photoshoot in Nandi hills or Pre wedding Shoot Bangalore outskirts. And how to plan your pre wedding shoot in Nandi hills with price and package information.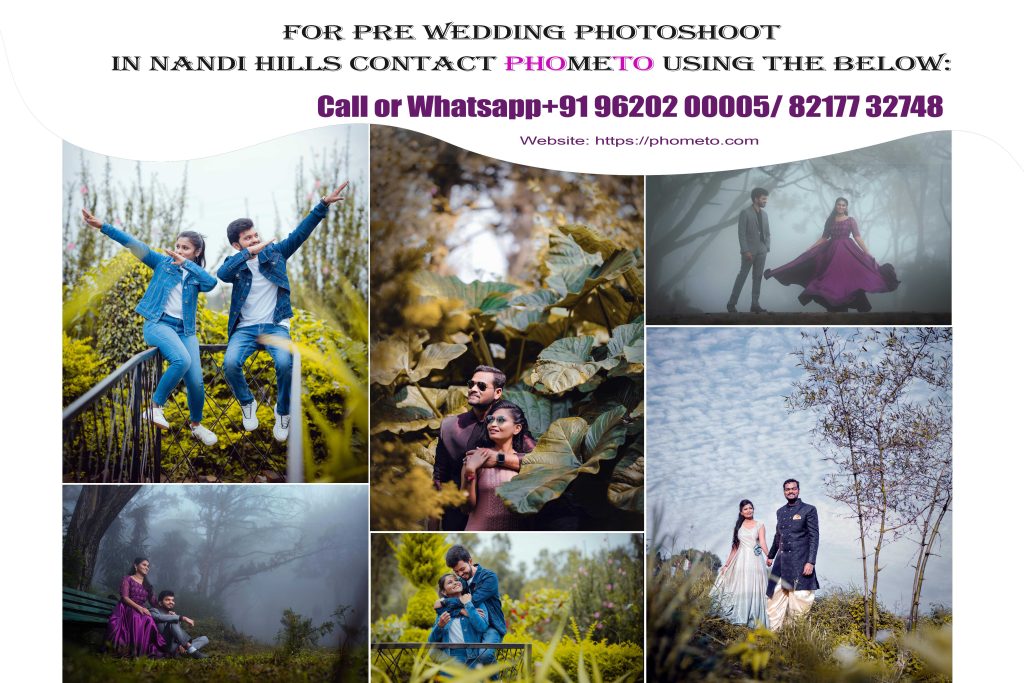 Pre wedding photoshoots have become an integral part of the wedding experience in recent years. Couples are looking for unique and picturesque locations to capture their love and create memories that last a lifetime. One such location that has become increasingly popular for pre wedding photoshoot in Nandi Hills, located near Bangalore, Karnataka.
Nandi Hills, also known as Nandi durga, is a beautiful hill station located around 60 km from Bangalore. The hill is situated at an elevation of 1,478 meters above sea level and is a popular tourist spot in the state. The place is famous for its serene beauty, lush greenery, and breathtaking views of the surrounding landscapes. This locations for pre wedding shoot is just perfect for a romantic photoshoot.
The best time for a pre wedding photoshoot in Nandi Hills is during the early morning or late afternoon when the light is soft and adds a warm glow to the photographs. The place is less crowded during these times, making it easier for the couple to pose and get their pictures clicked.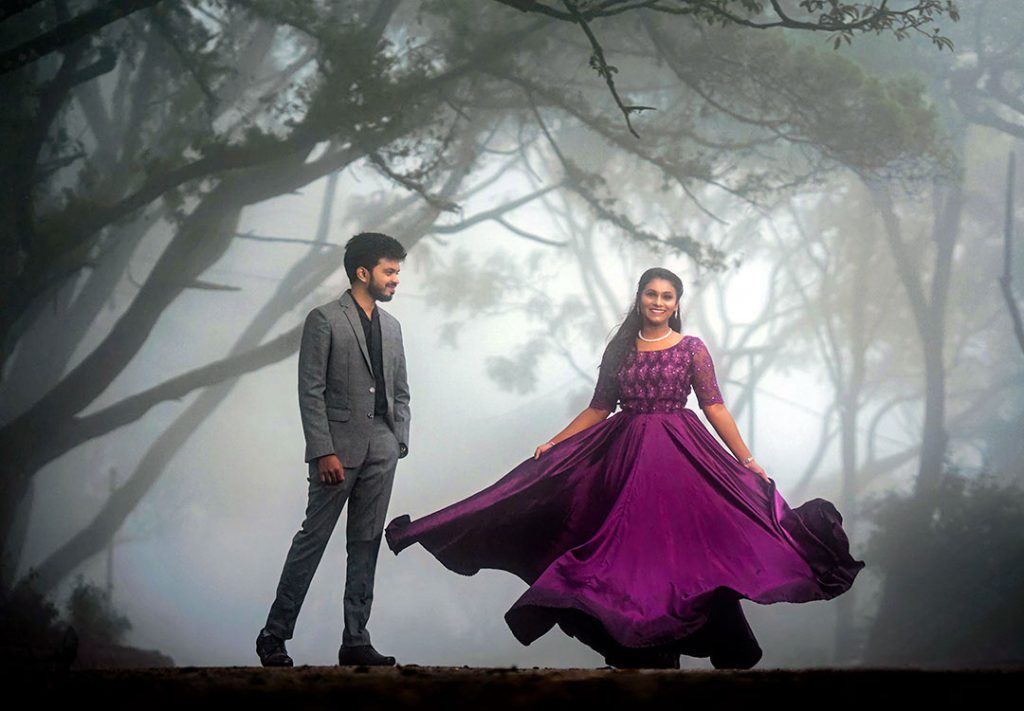 The location offers a wide range of backdrops for a pre wedding photoshoot. From the scenic hills and valleys to the majestic Nandi Temple and the beautiful gardens, there are many places to capture the perfect shot. The Nandi Hills is home to several viewpoints, including Tipu's Drop, which provides a stunning panoramic view of the surrounding areas. This location can make for a breathtaking backdrop for a pre-wedding shoot.
For couples looking for a unique and romantic experience, a hot air balloon ride can be arranged for a pre-wedding shoot. This provides a once-in-a-lifetime experience and creates stunning photos that will be cherished forever.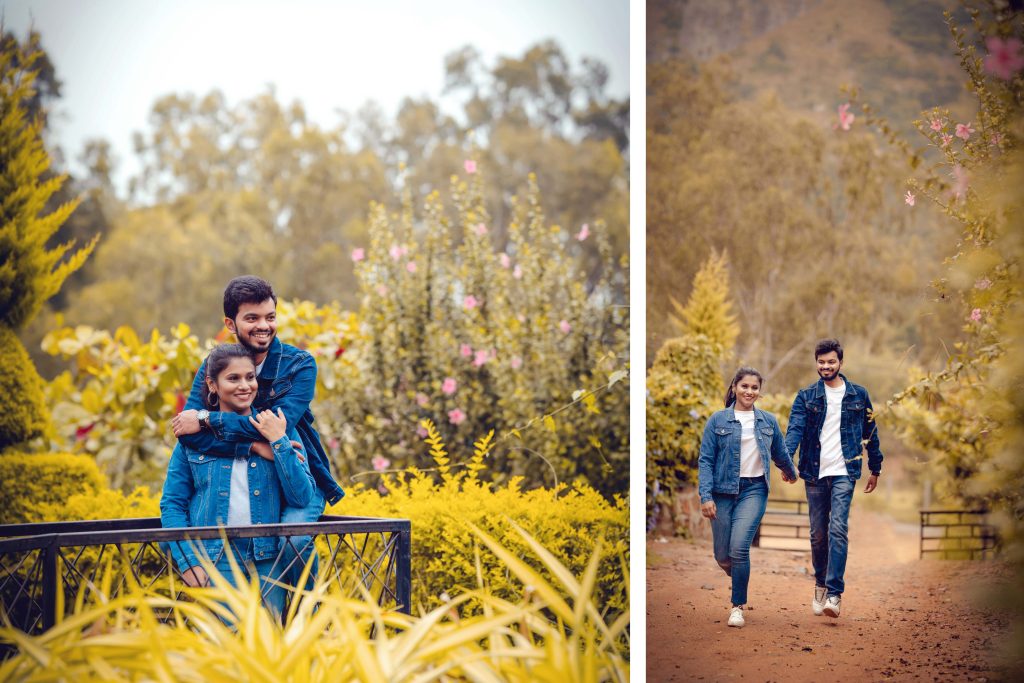 The pre wedding shoot in Nandi Hills can be customized according to the couple's preferences. The location offers several options for themes and props, including traditional attire, vintage cars, and rustic settings. The couple can also choose to include their pets, which adds a touch of personalization and fun to the shoot.
How to plan Pre Wedding Photoshoot in Nandi hills?
Let me walk you through Nandi hills Pre wedding shoot package and plan of action with PHOMETO.
One Day Pre wedding photoshoot Nandi Hills with PHOMETO:
The journey is about 70 to 80 kms from Bangalore, around 1 hr, 30 mns to 2 hrs max if there is traffic. You can plan according to your convenience.
You have to reach the shoot spot on or before 3 am to 4 am. Hence plan accordingly and leave from Bangalore.
It is always better to be there on time as you have to get permission for the shoot from Nandi hills Authorities. If you have a spare person to help then it is well and good. You can also book one or two days prior to the shoot, so that you can have a smooth shoot with photographers and have ample time. They charge Rs. 3500 as shoot charges.
Then get ready for the shoot. Do not worry about the change room, we have tents for costume change.
The shoot starts by 6 am sharp early in the morning, so you guys have to be there before by 5.30 am with make up and costume on.
However, if you want have a comfortable shoot, sound sleep before the day of the shoot and have fresh look on the day, there is on more option- you can travel from Bangalore to Nandi hills one day prior and rest at hotels. There are few hotels where you can stay (reference- Hotel Maurya – Nandi Betta, check online for bookings)
Shoot- starts from 6 am-11 am. From the 11 am – 2.00 pm break, you'll be exhausted after five hours of shooting.
2nd half, the session gets started post lunch from 2 pm till sunset.
You can also go with second location near by Nandi hills. Plan with photographers prior to shoot day.
Pre Wedding Photoshoot in Nandi Hills by PHOMETO:
If you are looking for the best Pre wedding photographers in Bangalore outskirts or outstation, then PHOMETO is the best option. We have professional and experienced team who are well aware of their work and ensure to capture your best couple moment as beautiful couple portraits or pre wedding videos that can be cherished forever.
We had a great opportunity to have pre wedding photoshoot in Nandi hills with this cute and adorable couple Pruthvi and Ramcharan. And they look just adorable in this video. Please have a look at the video.
Pre wedding photoshoot in Nandi hills of our lovely couple Prateek & Ruchika- They are made of each other..!
Pre Wedding  Video Cinematic – 4mn
Nandi Hills Pre Wedding Shoot Cost, Price & Package:
For your question or seek – How much does Nandi hills pre wedding shoot cost?
This package includes:-
2 sessions ( Duration – 6-8 hrs shoot)
2 to 3 locations with 3 costume changes.
Candid Style Photos, Pre wedding shoot video, Short Teaser, 1 candid photography camera, 1 cinematic camera, and 1 drone are included based on the package you choose.
Nandi Hills pre wedding shoot photography cost- Rs 25,000 onwards
Nandi Hills pre wedding shoot video/ cinematography- Rs 30,000 onwards.
Travel and accommodation if any should be borne by the clients.
Please note we can customize the package based on your requirements and send the quotation accordingly. Best discounts and offers are provided if you book for both pre wedding shoot and wedding photography services with PHOMETO Photography Services. We assure you of top-notch photography service with the best deliverables which can add magic to your memory dairy..!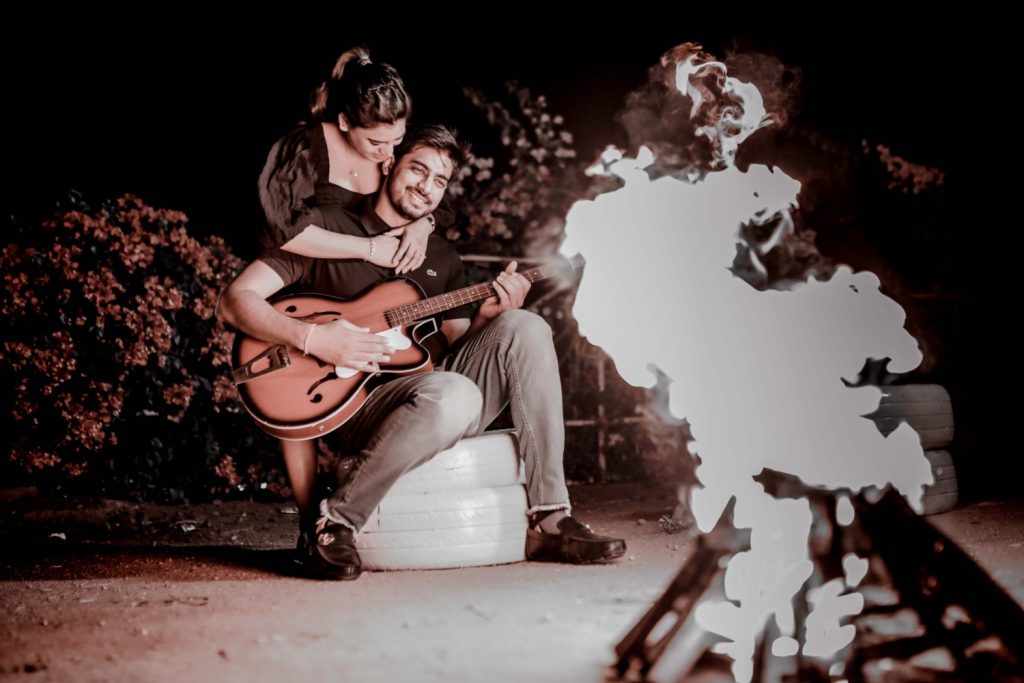 In conclusion, a pre wedding photoshoot in Nandi Hills is a perfect way to capture the love and romance between a couple. The breathtaking beauty of the location and the unique experiences it offers make for stunning photos that will be cherished for years to come. It is a must-visit destination for couples looking to capture their love in a picturesque and unforgettable way.
Hope this article about the pre wedding photoshoot in Nandi Hills for those who are seeking pre wedding photoshoot in Bangalore and outskirts is of help. Plan your best couple moment with the PHOMETO Pre wedding Shoot photographers and have a Blast..!
PHOMETO – Instgram | Facebook | Contact US
For updates and latest trends in Bangalore visit Masala Chai Media.
Happy Time..:)
Thank you,
Tejaswini C