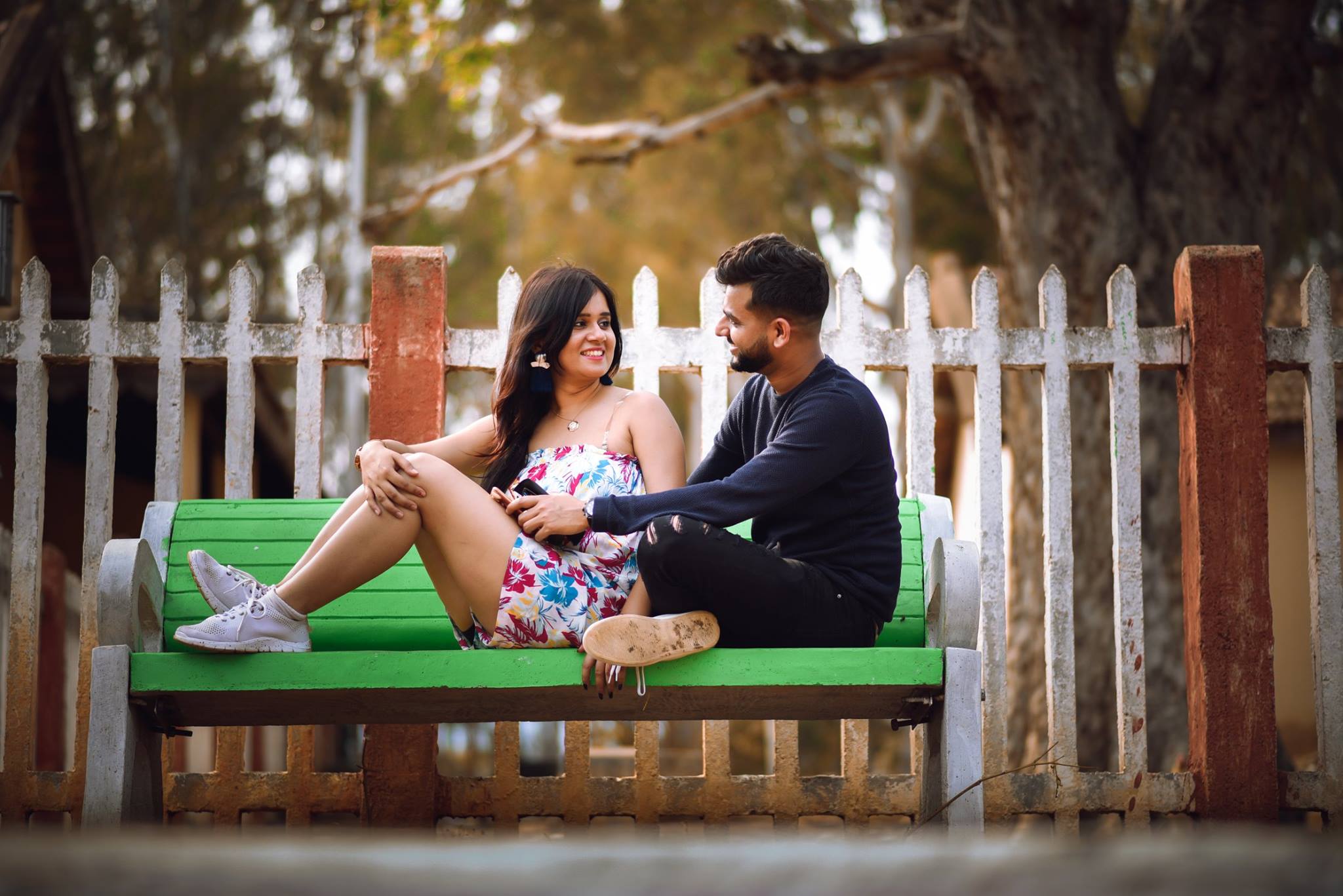 How to plan Pre Wedding Shoot Bangalore?
Are you planning for the Pre wedding shoot? Here are some of the ideas or tips for pre wedding photographers, pre wedding shoot locations, pre wedding shoot dresses or costumes and pre wedding photoshoot makeup.
Pre Wedding Photographers | Pre wedding Photoshoot Costumes | 
Pre wedding shoot location | Pre wedding shoot dresses Are you looking for Best Prewedding Photographers in Bangalore? Contact Phometo! PHOMETO provides Professional and Creative photographers for all ...
The Pre Wedding Photoshoot is all about beginning sparkling remembrances with your mate. These pre-wedding photographs are the keepsake that can be cherished or adored with your loved ones whenever you wish to reminisce about those special moments.
You can think of a pre-wedding shoot two or at least a month before your Big Day, as you will be busy with so many endless rituals, taking photos with families and friends. This gives you a lovely opportunity where you can explore places, know or spend more and more time with your better half. And you will have a counted edge where you can build a connection with your shutterbugs if they are the team going to be your  Wedding photographers. 
Trust me! Best candid pre wedding photographers can be created with the combination of Best Photographers, pre wedding shoot locations or the ambience, and of course the equation of couple…!
The trend of Pre wedding photoshoots or cinematography has evolved to a new era these days. The format of photography has begun to match new styles featuring today's world, not being restricted to posing and smiling.
Pre wedding Photoshoot Plan of Action: 
Checklist to plan Pre wedding Shoot:
Choose the Best Photographer near you.

Plan the location and budget.

Plan for your costumes that need to be worn on the day of the shoot

Plan and book a makeup artist or beautician if you need one.
A major percentage of the responsibilities lies on the photographers or cinematographers whom you chose. So be cautious about whom you choose. Make some research based on your criteria of photography needs. Visit their website, go through their sample portfolios if you want to, talk to the team or photographers in person, and make them understand your expectations or ideas if you have any. This will allow them to try fulfilling your photography needs and suggest you based on their prior experience. There are two categories in pre wedding shoot, the first one is photography and the second is videography. Hence, decide if you want only candid photographs or videos or a combination of both. Don't worry, if you are half-aware or unaware of what needs to go into the pre-wedding photo shoot, the team will assist you based on the place you choose and the budget. 
How to plan the Pre Wedding Shoot Locations?
The location also plays a vital role if you are gazing for good candid photographs as a bundle of memories with your loved one. You can plan for outstations or in and around the city for the shoot according to your preference. Some of the places mentioned above might charge you for photoshoots on an hourly basis, so do call them and get confirmation before fixing the location. Below are some of the suggestions for the location: 
City limits:
Elements celebrate Resort – Kanakapura road
Snap vega – Nelamangala

Beyond space – Somanahalli, Kanakapura

Book my capture – Nowkal Palya, Kagglipura

Living green studio – Dodda Aladmara Road, Tavarekere

Few public places like in and around the city – Cubbon Park, Nandi hills, Vineyards around Nandi hill, Buddha Park (Nagarbhavi) etc. 
Outstations near to Bangalore: Mysore, Melkote chaluvaraya swamy temple, Madikeri, Sakaleshpura, Chikkmangalore, Honnavar, Shirsi, Kalsa, Murdeshawata, Mysore, Ooty, Kodikenol.
For more information on  pre wedding photoshoot location Bangalore, Karnataka you can go through our PHOMETO blogs to plan yourupcoming pre wedding photoshoot in and around bangalore and as well as outskirts of Bangalore, like Honnavara pre wedding shoot, etc. Are you looking for Best Prewedding Photographers in Bangalore? Contact Phometo! PHOMETO provides Professional and Creative photographers for all ...
Here are a few tips for Pre Wedding Photoshoot Costumes-
The costumes and location are interdependent. Work with the location's lighting and your attire, so that you guys look like a beautiful queen and charming Prince in your pre-wedding photos.
If you are planning for more than one location then think about the poses, places, and colours of costumes accordingly. You can choose outfits that make you more comfortable or something you are confident to carry and move around at the time of the shoot. Can wear a Gown/Blazer or any casual or western wear, etc. Go with Vibrant colours, like Red, green blow, a combination of white and black, yellow and black, etc.
To the ladies, book a makeup artist as you are the centre of attraction and look beautiful on the day. Get decked up nicely and be confident, loosen up and try to give your best shots with grace with your loved one.
The below information might help you- pre wedding photoshoot costumes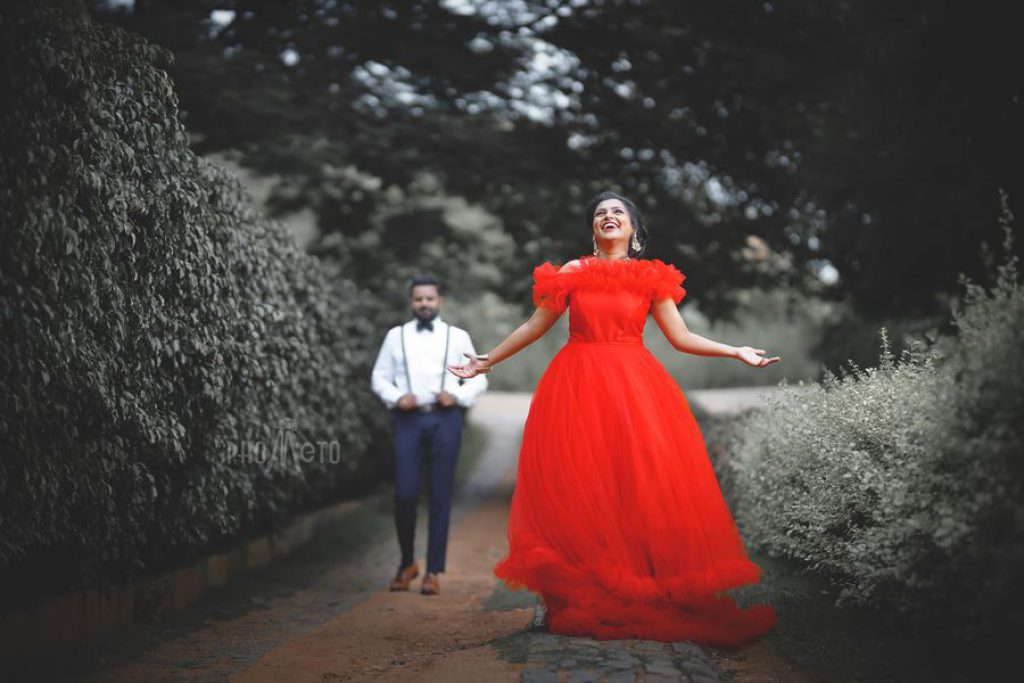 Here are links for the pre wedding photoshoot costumes:
Dress bank-

https://www.instagram.com/thedressbank/

Costume_akshay- https://instagram.com/costume_akshay?igshid=OGQ2MjdiOTE=
Pre wedding photoshoot makeup artist: 
https://instagram.com/akshay_makeup_artist?igshid=OGQ2MjdiOTE=
A small tip before winding up, if you want to get the best Pre Wedding Photoshoot, get it done from 6.00 am to 8.30 am and then from 4.00 pm to 7.00 pm Are you looking for Best Prewedding Photographers in Bangalore? Contact Phometo! PHOMETO provides Professional and Creative photographers for all ...
"Being deeply loved by someone gives you strength while loving someone gives you courage."
Hope you find the above information useful to plan your Pre Wedding Shoot Bangalore, best of luck guys… 🙂
PHOMETO