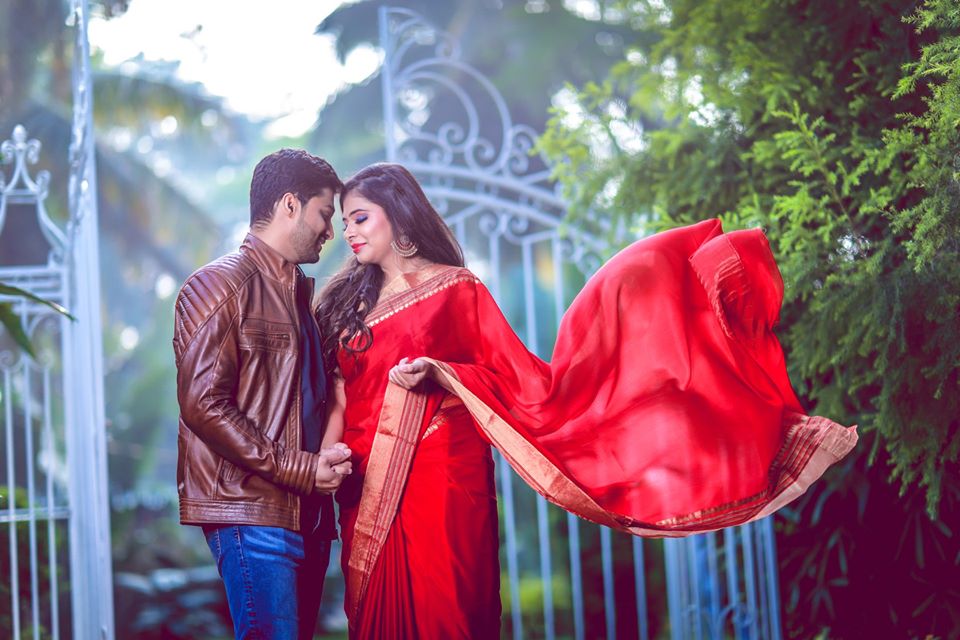 Next time when you see those amazing couple portraits on instagram and imagine yourself with your partner get photographed amazingly here Phometo has few tips for same.
Looking tranquil and happy-go-lucky in photograph isn't easy as it sounds. Beautiful photographs are created not only with the efforts of a photographer but also by the couple involved. Almost all couples are being pictured for the very first time, excluding your mobile selfies. Pre wedding shoots or wedding day will be the first encounter with a professional camera and not everybody will be comfortable posing or being themselves in front of the camera and cameramen. How do we achieve those candid shots where girl laughing her head thrown back? it is possible with these tricks to make yourself comfortable during your shoot. Are you looking for Best Prewedding Photographers in Bangalore? Contact Phometo! PHOMETO provides Professional and Creative photographers for all ...
Posing Tips for couple and photographers
Know Each other– Meet your photographer at least once. If not more times, and talk about your preferences, events and plans. More you get to know your photographer more comfortable you shoot will be. Less you know your photographer it is more likely that you will feel awkward.
Locations Matters– Whether it is a city limits or an outstation shoot. Do not get exhausted before shoot, Do not start shooting as soon as after travel. Pick a location that you are familiar with than unknown.
Prepare your ideas–We always have a few shot ideas for couples who are clueless, We would ask them to bring in or share their ideas too which helps to be on same page.
That Whisper – Pull your partner closer and whisper something sweet into his/her ear. Whether that's a pronouncement of love resulting in a sweet facial expression or a grimy joke ensuing in his/her laughter, it's a guaranteed to get some great emotions.
The Cuddle – Simply just hold your partner's head and touch with your forehead or gently place your lips on the forehead, Turn a bit towards camera make sure your facial profile is seen to the camera eyes. Post Wedding Photoshoots are a wonderful way for newlyweds to remember their marriage and preserve their special moment in time.  If you are ...
The Kiss – No offence, The true emotions of love would get displayed when a couple kiss each other, We dont want to miss to capture those emotions,  You can kiss your partner on the lips or on the cheeks. Kiss slowly and pause for a while before you actually kiss. Your photographer will capture the build-up and emotion leading up to that kiss!
Play music– After few romantic close-up shots and portraits, When you plan for few wide angle shots use this trick of playing few simple songs which will get you in the mood and get your body swaying. Pick your favorite tracks especially dance numbers to keep your body moving. It will be easy to capture your happiness and easier to get you to pose.
Reserve your time – Whether you have a flight to catch or a party to join, Never ever be in a hurry to finish your photo shoot,  Plan and reserve your day for the shoot, it will reflect in the photographs. Schedule your photo shoot when you don't have a strict schedules or commitments, it'll help you to relax and be yourself. After all, this time is for you and your partner!
Visit our instagram profile to refer some cool poses and locations
https://www.instagram.com/phometo/