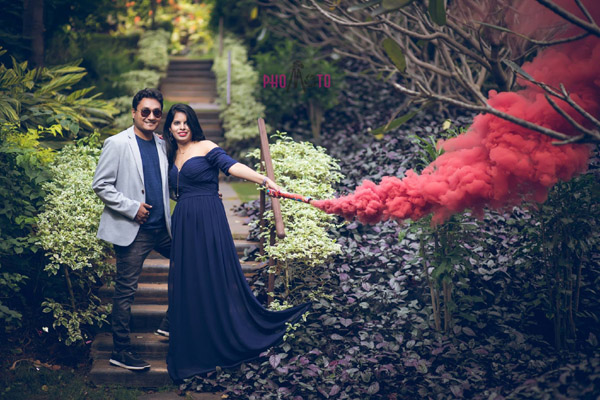 BANGALORE –  WHAT A PERFECT LOCATION FOR A PHOTO SHOOT?
Well, Everybody who plans for a pre-wedding, post-wedding photo shoot or a cinematic video shoot. One who plans for a maternity shoot, Family photo shoot or a Kids shoot a very next question they ask me is "Where do I shoot?"
Though I don't have an instant answer for this I prefer giving a constructed answer after having a couple of questions thrown back to the clients. I try understanding the requirements and expectations of them, I try understanding the personality the characteristics so that I can suggest the best location which suits these.
Most of my peers and fellow photographers from our circle have an only concern about finding a perfect location for the photo shoot in Bangalore. All that a client or we (photographers) considering finding the best location before a photo shoot is one having The best ambiance, Which is not into outskirts of Bangalore. After all, we all don't have much time to spend a complete day or two to spend on a photo shoot. All that client expect is a couple of beautiful images with different costumes expressing their pre-wedding or post-wedding emotions. Each stage like entering to wedding zone, Entering to parenthood, Spending time with beloved family and kids is blissful which must be frozen in frames to cherish the moments forever.
All right let me get back to the point where we started the conversation, Yes, Finding the best location for pre-wedding photo shoot or for a maternity shoot in Bangalore.
Well, I would only talk about the resorts in and around Bangalore which I have visited and I have heard about from my fellow photographers. The reason we suggest and strongly recommend to have the pre-wedding photo shoot or a maternity photo shoot in Bangalore done in a resort only because of the factors like – Easy accessibility, easy commutation, cost-effective, Time saving, availability of a changing room for the costume change, away from the distraction from the public, away from restrictions etc.
If  you are a couple all set to tie the nuptial knot soon, If you have a fun-filled family a little one at home who's mischievous acts to be frozen in frames you would surely want to have a photo shoot done by the expert photographers at PHOMETO at some of the scenic locations across the city. Are you looking for Best Prewedding Photographers in Bangalore? Contact Phometo! PHOMETO provides Professional and Creative photographers for all ...
Here we have tried giving details about the quite decent resorts in and around Bangalore which may help you when you plan a photo shoot next time.
| | | | |
| --- | --- | --- | --- |
| SL NO. | RESORTS | LOCATION | CONTACT NO. |
| 1 | Elements | Kanakapura Road, Near Art of living | 96202 00005 |
| 2 | Sky Blue Orchid Resort | Shivanahalli, Kanakapura road | 9739811210 |
| 3 | Ruppi's Resort | No. 14, Off Mysore Road, Chunchanakuppe Post, Bellalu Village, Tavarekere Hobli, Bengaluru, Karnataka 562130 | 094835 18442 |
| 4 | Eagle Ridge Resort | Begur,Koppa Road | 9900543593 |
| 5 | Eagleton the Golf Resort | Mysore highway ,Bidadi | 9845691121 |
| 6 | Taj West End Resort | 25, Race Course Road, Sampangi Rama Nagar, High Grounds, Bengaluru, Karnataka 560001 |  080666 05660 |
| 7 | Holiday Village Resort | Kanakapura road,vajarahalli village | 7204638666 |
| 8 | Rd's Nature treat | # 83, Bannerghatta Road, Shivanahalli Village, Ragi Halli Post, Jigani Hobli, Anekal Taluk, Bengaluru, Karnataka 560083 | 099806 07744 |
| 9 | Jade 375 | sadahalli post | 7090663366 |
| 10 | Alaya resorts | Ramnagar | 9742360001 |
| 11 | Le Bluz Happy Treats | Gantiganahalli, Bengaluru, Karnataka 560064 |   084484 46690 |
Looking for Prewedding Photographers in Bangalore? Fillup the Form Below
Bangalore offers a host of locations and panoramic vistas that are just ideal and perfectly suitable for photography and video for various purposes such as for pre-wedding photo shoots, family photo shoots, and couple photo shoot when chilling out with family and beloved one.
There is no shortage of suitable and attractive locations for a photo shoot in Bangalore and we will help you find the best ones to fit your style and budget. Our artistic photographers know the best and right angles and backgrounds of each location in and around Bangalore who will not miss amusing with their beautiful clicks with the available environment, We would make each picture of yours a masterpiece artwork in its own style. PHOMETO Specializes in Photography, Pre-wedding photo shoot is a hot selling cake to the clients.
Not just pre-wedding and candid wedding photography, But also you can count on us for your Portrait Photography in Bangalore or photo shoot of your baby or your elderly parents.
Do not forget to call us for your family portrait photography in Bangalore during any special occasions, celebrations and on your memorable days, Give your family an unforgettable gift on any occasion that is around the corner? However, We believe, every day is special and we can make our loved ones feel special at any time we want.  Then, call us for your own or your loved ones' Photo Shoot in Bangalore. Are you looking for Best Prewedding Photographers in Bangalore? Contact Phometo! PHOMETO provides Professional and Creative photographers for all ...
Below is the customized price list to match your budget offered by PHOMETO.
Pre/Post wedding, Maternity/Todler/Faimily Photo shoot packages in Bangalore
Package Type
Charges
Duration
Photography style
Deliverables
Location
Basic
8,000/-
1hr
Conventional
10 copies
Blr
10,000/-
2hrs
Semi-Candid
15 copies
Blr
Standard
12000/-
3 hrs
Candid
25 copies
Blr
15000/-
4-5 hrs
Candid
40 copies
Blr
Premium
20000/-
6-8 hrs
Candid
60 copies
Blr/outstation
25000/-
Full day
Candid
75 copies
Blr/outstation
Travel and accommodation has to be arranged by client for out station events
Photos will be delivered only after 10-15 days of shoot Are you looking for Best Prewedding Photographers in Bangalore? Contact Phometo! PHOMETO provides Professional and Creative photographers for all ...